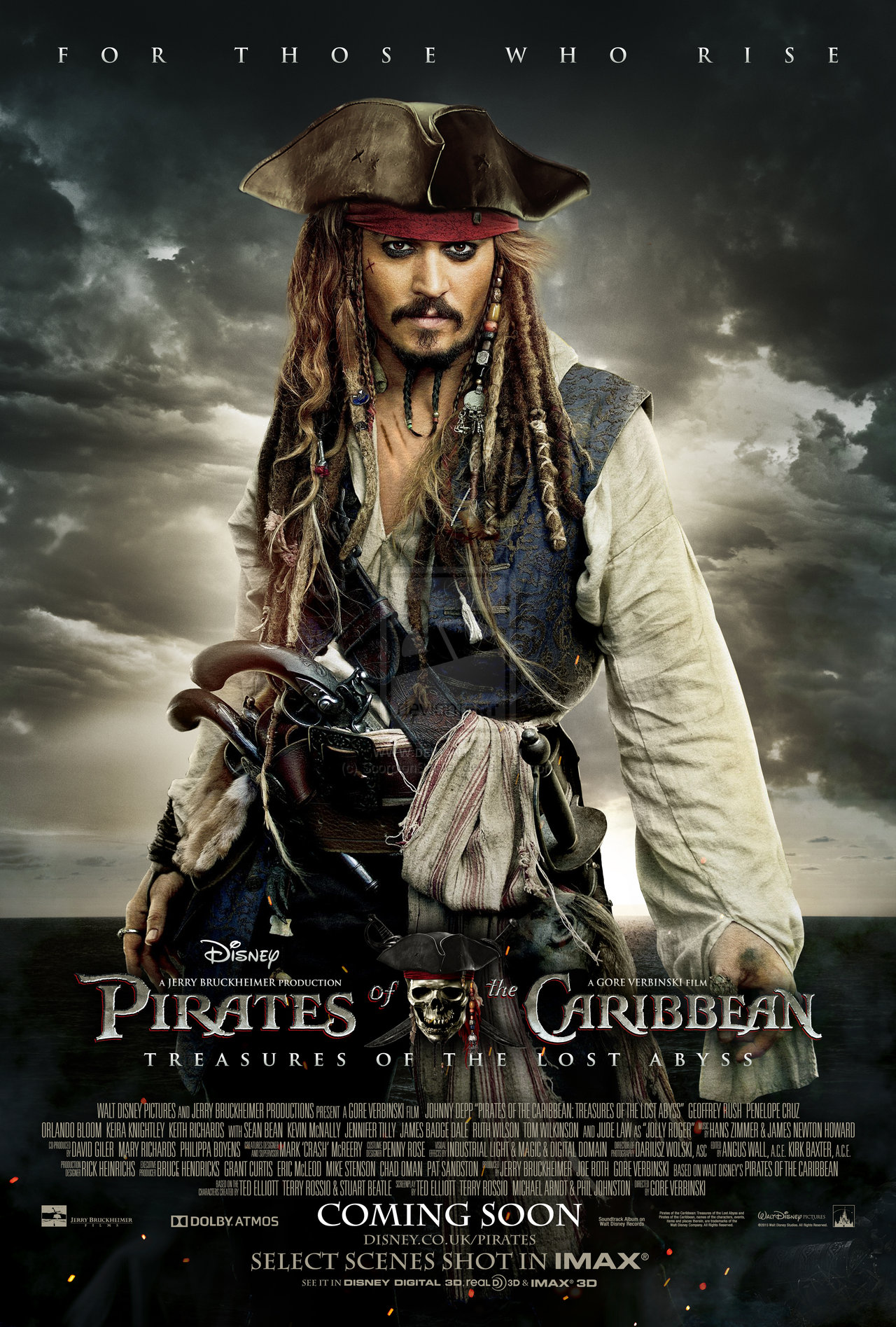 Johnny Depp will return to star in the latest installment in Disney's blockbuster franchise; the studio also dates "Muppets 2" for March 2014 and the George Clooney 3D sci-fi pic "1952" for December 2014.
Making a number of major additions to its release calendar, Disney said Monday it will open the fifth installment of the Pirates of the Caribbean franchise on July 10, 2015. No director is attached, but Johnny Depp will return as Captain Jack Sparrow.
The move comes a week after word broke that Jeff Nathanson has come aboard to pen the script for Pirates 5.
Captain Jack Sparrow will return in 2015. Johnny Depp will reprise his iconic role as the mischievous buccaneer in "Pirates of the Caribbean 5," which Disney announced is being targeting for a July.
Sparrow saga has tapped Jeff Nathanson as its new writer. Walt Disney Pictures' long gestating "Pirates of the Caribbean 5" project is still underway. After a long time the studio didn't come out.
Release Date: July 10th, 2015
Starring: Johnny Depp, Christoph Waltz, Geoffrey Rush and more
Writer: Terry Rossio
Studio: Walt Disney Pictures
Genre: Action, Adventure, Comedy, Fantasy